Boulder Junction, WI
Carrier Heating and Air Conditioning Systems
We're proud to install systems from the company that invented air conditioning. As one of the most recognized names in the business, Carrier continues to innovate both the efficiency and reliability of indoor air equipment. This translates to lower cooling and heating costs while experiencing near-flawless performance.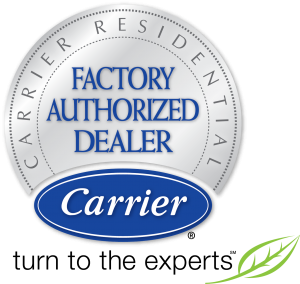 Central Air Conditioners
Carrier central air conditioning systems have evolved over the last 110 years. Today, the Infinity Series packs the most energy-efficient system into the quietest unit. With up to a 21 SEER rating, you'll enjoy cool comfort without the shock of high electric bills.
Furnaces and Heaters
Natural gas and oil prices fluctuate constantly. Fortunately, Carrier furnaces offer the most advanced technology for keeping utility bills low. The Infinity 98 with Greenspeed Intelligence is the most efficient gas furnace available on the market today.
Heat Pumps
Don't let the name throw you off. Heat pumps are Carrier air conditioning units that also produce heated air. More people are shying away from fossil fuels, and heat pumps offer an economical alternative to natural gas. Carrier Hybrid Heat systems also combine furnaces and heat pumps, switching to the least expensive heating source for weather conditions.
Ductless Systems
If your home does not have ducts and vents, then ductless systems are the way to go. Combined with Toshiba's variable inverter, Toshiba-Carrier ductless systems are small, less expensive and quick to install. Likewise, you can heat and cool rooms that need an extra boost.
Air Quality Products
Carrier makes some of the most advanced systems for clean and breathable air. The award-winning Infinity purifier goes far beyond a traditional filter. It removes and kills bacteria, viruses, and mold. Likewise, Carrier UV lamps kill mold and bacteria on indoor air coils. Humidifiers eliminate symptoms including a sore throat, itchy skin, and chapped lips in winter. Ventilators draw in fresh air from outside, and carbon monoxide alarms protect against invisible, poisonous gas.
Thermostats & Controls
Whether you like to control all the nuances of air conditioning or simply set it and forget it, Carrier has something for everyone. Programmable features allow you to keep a tight reign over your energy usage. From multiple zones to remote access or simply a large, easy-to-read display, Carrier's thermostats and advanced controls represent the best in comfort technology.